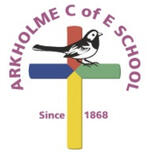 Arkholme School PTFA
Parents, teachers and friends, working together to support the children in their enjoyment and learning at Arkholme School.
Current Events & Fundraising
RAISE THE ROOF FESTIVAL 2023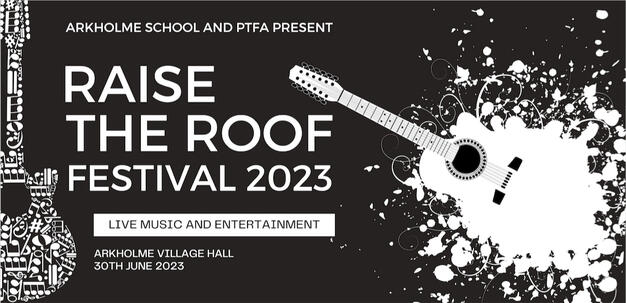 This year, to raise money towards the school's share of roof repairs, we have upsized our usual Summer Fair into the Raise The Roof Festival.
On Friday June 30th there will be 4 hours of live music, games, food and drinks and lots, lots more.
Get your tickets either from Elle or Claire at school or online.
There's lots you can do to help us -
- Buy a ticket
- If you have any teddies at home sitting there, unloved and un-played with, then we can use them for our tombola.
- Help on a stand for 15 minutes at the event.
---
SPECTACULAR SUMMER RAFFLE 2023
The PTFA Summer Raffle is back and we have a fabulous collection of prizes for you to win. Tickets are just £1 each. Buy them online or from Elle at school in the playground.Thank you to all the amazing businesses that have donated prizes to us this year. We really appreciate you supporting us.
---
Non-Uniform Day - Tuesday 27th June
In exchange for wearing your own choice of clothes for the day please bring in donations of chocolate and bottles (of any kind!) These can be handed in to Mrs Proctor in the office or to your class teacher.
---
The Team
All parents are automatically a member of the PTFA simply by having a child in the school. We also have all our lovely teachers, plus the continued support of ex pupils and their parents and grandparents. We have a committee and a constitution keeping us in line with the Charity Commission requirements but we ALWAYS need new volunteers and new ideas. Just come to any PTFA meeting, or nab one of the current committee at school collection or drop off time to find out more about what we are doing and how to get more involved.
Help Out
If you would like to join in just come to a meeting or chat to one of us in the car park!
Free Ways to Help UsShare our Facebook posts so we can reach as wide an audience as possible.Read the Friday Newsletter to keep up to date with news and requests.Join Easyfundraising.com as we benefit from their referral schemes when you shop online - especially for groceries and insurances.